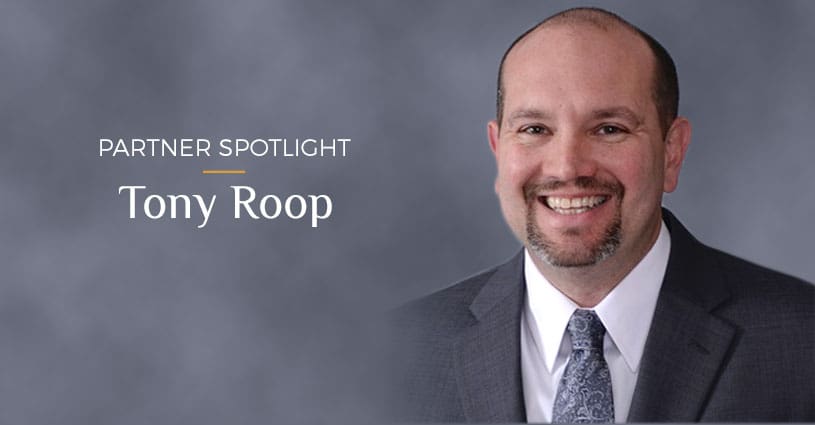 Tony joined the Bristol office of Brown Edwards in November 2016 after assisting in developing a family office in private industry.  Tony is a tax focused partner and is also a financial advisor with Alliance Wealth Strategies, the wealth management affiliate of Brown Edwards.  His concentration areas include pass-through entities, family owned businesses, multigenerational wealth strategies, high-income individual planning and retirement planning.  Tony also has extensive experience with energy related and natural resource businesses, auto dealerships, business structuring, business sales and acquisitions, reorganizations, Virginia Enterprise Zone incentives and individual tax planning.  He is a graduate of the University of Virginia's College at Wise and Virginia Tech.  Tony and his wife Amy reside in Abingdon, VA with their three children, Raegan, Drew and Callie.
Let's ask him a few questions:
Where are you from and where did you grow up?
I am originally from the metropolis of Tazewell, VA!  Other than my first two years out of college living and working in Bluefield, I had lived in Tazewell my entire life until my move to Abingdon for relocation to the Bristol office in the summer of 2016.  Tazewell is the traditional small town where everyone knows each other.
Do you have any hobbies? If yes, tell us about them.
With three children, my hobbies consist of chasing my children from activity to activity.  Youth activities consume a lot of my non-working time.  When not child chasing, I enjoy being outdoors by working around my house, attempting to golf, and going for an occasional run or bike ride.  I also enjoy watching college sports and have been in a fantasy football league with two high school friends since 1999.
What is something people would find surprising to learn about you?
During middle school, our class was required to take a test.  This test was used by the guidance counselors to get an idea of careers we may be suited for in the future.  The results of my test indicated I should consider a career as an accountant or stockbroker.  Today I am a CPA and a financial advisor.  I often wonder if that test was truly so predictive or if it had a subtle degree of persuasion that guided me into this career path.
What do you consider your best quality or trait?
My professional and personal desire to help others.  It is very beneficial to be a tax and financial advisor when you have a genuine interest in the well-being of others.  I want to see our clients and our associates succeed and I enjoy being a small part of that success.
What is the best advice you ever received and from who?
A successful business man once stated that if your farm is big enough you will never be able to sure up all your fence.  The context of that statement was that you can't spend so much time eliminating the risk of an issue that you fail to actually engage in the activity itself.  Basically, you can never eliminate all the risk you just have to reduce it to an acceptable level.
If you could be a superhero what would be your superpower?
The ability to freeze and unfreeze time.  I think the advantage of this power is pretty self-explanatory in our profession.
What is your favorite food?
Selecting a single food is a challenge.  I would just narrow it down to steak, pasta and Mexican.
What do you think is your biggest contribution to the Brown Edwards team?
I think my biggest contribution to the BE team would be my enthusiasm for helping our clients.  I have always felt like I get to do some pretty cool stuff (regardless of what my children think), surrounded by talented people.